Two half day tours proposed by Maurkas Travel
SIGHTSEEING OF WARSAW AND WILANÓW PALACE VISIT



The Old Town:
Royal Castle Square
Zygmunt's Column - the oldest secular memorial monument in Warsaw, erected in XVII century and dedicated to King Zygmunt III Waza.
Cathedral of St. John's. Former parish church became a cathedral in 1798, destroyed during World War II, after war restored to its original Mazovian Gothic style.
The Old Town Market Square Until the end of 18th century the most important square in Warsaw. Here regular fairs and municipal festivities were held. The houses that lend the square its unique character were built or restyled by wealthy merchant families in the 17th century.
Royal Route:
Beautiful palaces, aristocratic residence, famous statues and historic churches.
The Ghetto:
North-western part of Warsaw's city centre turned into the Jewish Ghetto by Nazis soon after the outbreak of World War II. Afterwards systematically destroyed between 1942 and 1943, following the Ghetto Uprising in 1943 ghetto was completely razed. The location of significant events in the ghetto and courage of its inhabitants are marked by series of monuments along Path of Remembrance, Umschlagplatz Monument, Monument to the Ghetto Heroes.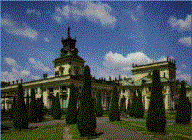 Wilanów Palace and Park:
Baroque style summer residence of Jan III Sobieski, the king who defeated the Turks at the Battle of Vienna in 1683.
Chopin's Monument:
Situated at the Lazienki Royal Complex, The Secessionist monument to Frederic Chopin unveiled in 1962 depicts Poland?s most celebrated composer.
Belvedere Palace :
Built in the 17th century palace has scenic location close to the Lazienki park. Since 1918 the palace belonged to the state, it was president?s residence in 1945-52 and 1898-94.




MAZOVIAN ESCAPADE
Zelazowa Wola :
The charming manor where the famous polish composer F. Chopin was born houses a collection of mementoes of the Chopin family.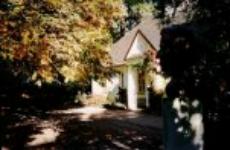 A typical Mazovian village with Renaissance basilica of unique defensive character erected in the 16th century, the place where Chopin's parents wedding and the baptism of F.Chopin.
Nieborów: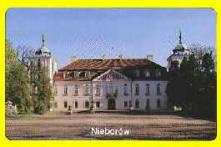 Nieborów:
A gorgeous Radziwil family residence, where the famous Niobe- an antique sculpture is to see.